CSU Chico:
Hall of Honor Event:
We are delighted to announce that the Hall of Honor, Chico State's marquee event honoring the best of the best of its emeritus and retired faculty and staff, will be making its return for 2022. Please check back in a few months for additional information.
CSU Los Angeles: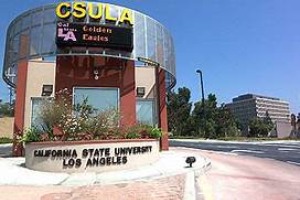 At the Spring 2021 CSU Los Angeles Emeriti Association Annual (Zoom) Meeting held on May 7 Guest Speaker: Dr. Raphael J. Sonenshein, Executive Director of the Pat Brown Institute for Public Affairs, CSLA presented a talk entitled

"Politics 2021: A New Day or More of the Same?"

(For an audio of Dr. Sonenshein's remarks and President Galvan's State of the Assoiation remarks, click here)
Spring 2021 Issue of the CSU Los Angeles Emeritimes
The Spring 2021 Issue of the Emeritimes is now available online. This issue includes several interesting articles by CSULA emeriti including: Politics 2021: A New Day or More of the Same? by Paula J. Arvedson, From Professor to Rancher: At Home on the Range by Ed Forde, and By Train Through the Japanese Winter: A Photo Essay by John A. Kirchner.
CSU Northridge:
The May 2021 issue of ARF Notes - the quarterly newsletter of the CSU Northridge Association of Retired Faculty is now available online.
CSU Sacramento:
A Note on Climate Change - Forced Migration by Bob Curry, Emeritus Professor, Economics and International Affairs and member of the CSU Sacramento Retirees Association has been posted on their website.
CSU San Marcos:
The April 2021 issue of the CSU San Marcos Retirees Association newsletter - The Tukwut Times - is now available online. It includes an interesting article on CSUSM History Through Student Eyes by Judith A. Downie.
San Jose State:
The Summer 2021 issue of the SJSU ERFA Newsletter is available online. It includes a very interesting article by Rosemary Hensze's experience as a volunteer Covid19 contact tracer.
On August 18, 2021 from 11:00 AM to 12:30 PM Dr. Dave Wagner, Chair of CSU ERFSA's Healthcare Benefits Committee and a CalPERS representative with expertise on the subject will be presenting a webinar on the CalPERS Long-Term Care Program.
(Send your local affiliate news items to mshapiro@fullerton.edu.)